Where to eat close to Provença Street, Barcelona.
Barcelona hides some kitchen jewels where to find tasty food. Not only cool restaurants, also, there you have brunch places, coffee shops, cakes factories, healthy food places and a lot of options more. I would like to center the attention on a few places located close to Provença Street (Provenza). What are you thinking now? Asian food? There is. Fusion food? There is too. Amazing-tasty healthy sandwiches and natural juices? There is. Good and amazing cakes? of course.
The city of Barcelona has everything to be happy: good weather, good food, nightlife, amazing beaches and a lot of mountain escape plans. But we are focusing on the food, that amazing and mixed food that you can find on this metropolis. I´m sure that doesn´t matter what you like to eat, in BARNA you will find your gastronomic space.
Robata
Price: 35€ – 50€
Address: Enric Granados, 55, Barcelona
Website: www.robata.es
Robata is one of the tastiest Asian food restaurants in the city. The kitchen of this places is specialized on the robata, the grill culture in the Japanese kitchen. The thing that makes this restaurant very special is the mix of flavors and how chef Fabiola Lairet plays with their knowledge on different Kitchens. Every dish is special, carefully cooked and with more than appetizing.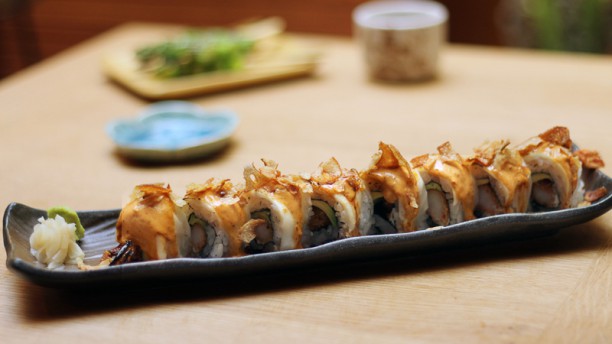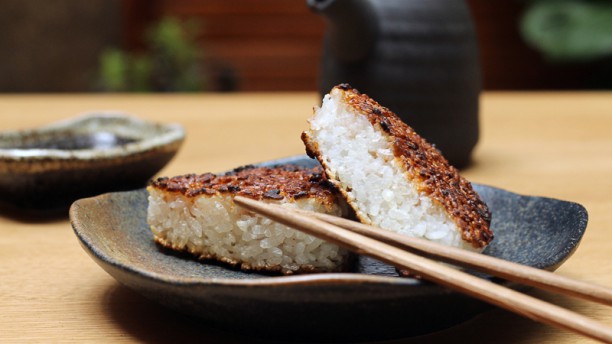 Brunch & Cake
Price: 10€ – 15€
Address: Carrer del Rosselló, 189 – 08036 Barcelona
This place is the brunch place by excellence. All the recipes are homemade. The owner of this food haven has built this place on a very cozy atmosphere. Most of the dishes have natural ingredients. The best part: you can take the brunch at any time of the day.
Rodriguez&Co
Price: 10€ – 15€
Address: Carrer de Provença, 179
Website: www.rodriguezyco.com
This is the first place to think when you are searching for a good and cheap brunch. You can take the brunch menu or designs your owns combinations. In the Brunch menu, you can fill your soul with a spectacular sandwich and combined with some refreshing juice or a cold smoothie. Also, you will find a variety of salads made with fresh ingredients and healthy recipes.
Restaurante Gresca 
Price: 30€ – 45€
Address: Calle Provença, 230, 08036 Barcelona
This amazing restaurant in an informal atmosphere has a uncover kitchen in front of the bar. This makes more real the experience of eating good food, see how it is made. The experience is very complete, with a selected variety of food and a huge collection of wines.  La Greca Bar has a Mediterranean kitchen with colorful presentations, all mixed with Catalan food and with points of Nordic food.